Ref:
Date:
Location:
Photographer:
[clikcontent type=paymentBuyLink replaceable=true]
Ref:
Date:
Location:
Photographer:
[clikcontent type=paymentBuyLink replaceable=true]
Wedding Prices
With over 33 years experience and expertise you could not place your Big Day in safer hands. Here are five reasons that make me different from other wedding photographers...
Click link below to watch the
Click for >>Contact form
Email: philiphawkins4@gmail.com
Member of The Society of Wedding & Portrait Photographers
Wedding Photography Prices
Level 1
Coverage of your wedding commencing from your ceremony arrivals through until you go for wedding breakfast with ALL your final images (150+) copyright free.
Price: £995
Level 2
Attendance at your wedding from arrivals through to first dance with ALL your final
photographs (250+) copyright free.
Price: £1195
Level 3
Photographic coverage of your wedding from pre-wedding preparations through until first dance with ALL your final
photographs (400+) copyright free.
Price: £1395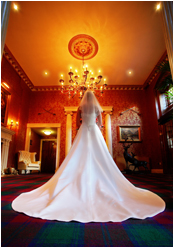 WEDDING ALBUMS
I offer the most beautiful, creative wedding albums in the UK! (Winner Wedding Album of the Year 2017, 2016, 2015) With personalised, bespoke design your album is unique and exclusive and guaranteed to stand out from the crowd! If you wish to add an album to your package prices range from £195 to £695 for a top of the range Designer Storybook with Dreamscape special effects. You will be able to see samples in person during our meeting.
WEDDING VIDEO
You can add Video for £595 to your package. Video for non-photography clients is £995. For more information click here >> Wedding Video
FAQ's
How are you different from other wedding photographers?
I have been a professional photographer since the age of 16 so I have over 30 years experience and expertise. I am also one of the UK's most published and commissioned magazine photographers which gives me a great edge over other styles of wedding photography and is the prime reason your wedding photographs will be so outstanding!
My experience and expertise is in telling your story through images and capturing all the
magic of your day and then blending these photographs with a set of striking, fashionable
images from your bride and groom session and whatever group photographs you may like.

What will your style do for us?
Whilst you concentrate on enjoying your wedding to the full I will let your day unfold naturally and photograph it in a relaxed, natural way and for the most part quite unobtrusively. This gives you a true representation of your wedding day and a better set of photographs. Genuine, Editorial wedding photography requires a mixing of these spontaneous, natural images with whatever Group shots you would like together with your Bride & Groom photoshoot. I then blend these images together ensuring the whole set of photos from your day are eye-catching and striking and you look fashionable and stylish throughout!
We don't really like being photographed!
Then I am probably the perfect photographer for you. Please click the link below and I will explain why:
How many group photos will you take for us?
As many as you'd like me to. I do not place any limits on how many I'll take but I'll have them all done in around twenty minutes (for comparison purposes I have catered for over 20 group requests at many weddings yet still cover them in 20 mins, most photographers state they will do a max of 8 and it will take them half an hour).
How come you are much quicker than everyone else?
It's a skill developed from doing so many magazine shoots with tight time restrictions. On a wedding day the advantage with working quickly and smoothly is that it allows everyone to stay looking relaxed and natural in the photographs (most people start to look nervous and rigid if a photographer takes too long) and also enables you to spend more time enjoying the day with your guests.
How do we book you?
We will discuss your wedding and work out the best package for you (or you may already know what you want). You then sign a contract and pay a £150 booking fee to secure your date. Your balance is payable 28 days before the wedding.
Will it definitely be you who turns up on our day?
Yes! I do not sub-contract or entrust your wedding into the hands of anyone else.
"We can't thank you enough for our stunning wedding photos! When we first met you the quality of your work just jumped out from all the other photographers we'd looked at so we knew we were in the best hands! Our photos and our album are just out of this world! Thank you again!" - Gail and Robin
Click link to read more >> clients comments
Please note, in fairness to all enquiries bookings are taken on a first come first served basis, this includes receipt of your Booking Agreement and Booking Fee. As I cover weddings all over the UK there is a surcharge of 40p per mile if your wedding is outwith Edinburgh, Glasgow, The Lothians, Borders or Fife.
Philip Hawkins Photography, Edinburgh, The Lothians, Scottish Borders Wedding Photographer, Scotland.